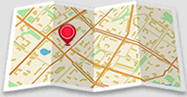 Village Plaza
1075 Easton Ave
Somerset, NJ 08873
Phone: 732.249.5999
Map It
Village Plaza is just what you need!
Outstanding location in a well-established retail area with great activity already in place to give your business the traffic it needs to prosper. Immediate space is available. Contact Us today for exact store or office locations. Not responsible for errors or omissions.
This property is owned and operated by Jonas Realty.
---

Retail Space

---

Floor: 1st

Further Information:

$18.00/sf + CAM & tax. Available immediately. On-Site Owner/Property Manager. Close to Route 287 and New Brunswick. Public transportation available. Join McDonalds, Dunkin' Donuts, GoodYear, UPS, EcoClean car wash and many more.

Ample parking is available.

Suite Number: Retail

Sq. Footage: 1,120 sq. ft.

Dimensions: 80' x 12'
---

Retail Space

---

Floor: 1st

Further Information:

$18.00/sf + CAM & tax. Available immediately. On-Site Owner/Property Manager. Close to Route 287 and New Brunswick. Public transportation available. Join McDonalds, Dunkin' Donuts, GoodYear, UPS, EcoClean car wash and many more.

Ample parking is available.

Suite Number: Retail

Sq. Footage: 4,000 sq. ft.

Dimensions: 80' x 50'
---

Office Space

---

Floor: 2nd

Further Information:

2-Room office. $750/month. Utilities Included. Available immediately. On-Site Owner/Property Manager. Close to Route 287 and New Brunswick. Public transportation available. Join McDonalds, Dunkin' Donuts, GoodYear, UPS, EcoClean car wash and many more.

Ample parking is available.

Suite Number: Tower 2: Suite 8D

Sq. Footage: 600 sq. ft.

Dimensions: 0
---

Office Space

---

Floor: 2nd

Further Information:

1-Room office, 1 reception area, 1 large, open space. $1,250/month. Utilities Included. Available immediately. On-Site Owner/Property Manager. Close to Route 287 and New Brunswick. Public transportation available. Join McDonalds, Dunkin' Donuts, GoodYear, UPS, EcoClean car wash and many more.

Ample parking is available.

Suite Number: Tower 3: Suite 2

Sq. Footage: 1,000 sq. ft.

Dimensions: 0
---

Office Space

---

Floor: 2nd

Further Information:

3-Room office and 2 large spaces. $1,150/month. Utilities Included. Available immediately. On-Site Owner/Property Manager. Close to Route 287 and New Brunswick. Public transportation available. Join McDonalds, Dunkin' Donuts, GoodYear, UPS, EcoClean car wash and many more.

Ample parking is available.

Suite Number: Tower 1: Suite 1

Sq. Footage: 920 sq. ft.

Dimensions: 0